A film about the importance of using a complex trauma lens in our work with child-serving systems
"Remembering Trauma: Connecting the Dots between Complex Trauma and Misdiagnosis in Youth" (Part 1) is a short narrative film (16 minutes) that highlights the story of a traumatized youth from early childhood to older adolescence illustrating his trauma reactions and interactions with various service providers (including probation officer, school counselor, and therapist). This product was created in order to support the critical importance of using a trauma lens in our work within child-serving systems and the potentially detrimental impact of not incorporating a trauma framework. We believe this resource can serve as a powerful educational and awareness raising tool. 
"Remembering Trauma Part 2" incorporates scenes from the narrative Part 1 film, with poignant commentary from real world professionals who work across child-serving settings, including school, juvenile justice and mental health.
DISCLAIMER: This film is inspired by a true story. This story shows the various ways that trauma can impact youth. It contains adult language and includes scenes with family violence and sexual assault, which may be upsetting to watch. People who have experienced historical trauma, institutionalized racism, sexism and other forms of oppression may be uniquely impacted by the content of this film. It is strongly recommended that you view this film in the presence of a trusted adult that can offer support as needed.
The purpose of these films is to highlight the impact of complex trauma and the potential for misdiagnosis
 This film, inspired by a true story, depicts the experience of a Latino young man and his family. The challenges and experiences depicted in this story are unique to the character portrayed and should not be generalized to other individuals or groups of people. Experiences of complex trauma are often compounded by systems of oppression such as racism, sexism, heterosexism and the like. Thanks to the feedback of many viewers after the films were released, we realized that the Remembering Trauma films did not take these additional challenges experienced by members of marginalized communities into account. We apologize to all viewers whose experiences with racism and oppression were not captured by these films. While the films cannot be reproduced, we believe it is essential to address these  missed opportunities.
Complex trauma includes exposure to multiple or chronic traumas, as well as the wide-ranging and long lasting effects of this trauma exposure. Complex trauma is interpersonal in nature, and often occurs at the hands of caregivers.

Connecting the dots between complex trauma and misdiagnosis in youth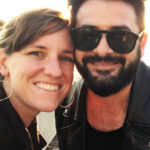 Advocating for children with the powerful medium of storytelling through film, Nathanael & Christina Matanick have spearheaded a host of projects amplifying the voices of kids affected by vulnerable home situations, poverty, the child welfare system, and the juvenile justice system. In this documentary, rare glimpses into these worlds are given through the eyes and voices of those freshly experiencing them, inviting all of us to cultivate deeper compassion and translate that into more effective practice serving, advocating, and caring for youth transitioning into adulthood.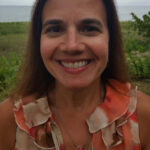 Dr. Cassandra Kisiel is a Professor, a clinical psychologist, and Associate Director within the Mental Health Services and Policy Program and the Department of Psychiatry and Behavioral Sciences at Northwestern University Feinberg School of Medicine.  She is the Principal Investigator and Director of the Center for Child Trauma Assessment, Services and Systems Integration, a longstanding, federally funded Center of the National Child Traumatic Stress Network (NCTSN) that specializes in supporting child-serving systems in developing the infrastructure to understand, assess, and respond to the complex, developmental effects of childhood trauma.  Dr. Kisiel has 25 years of experience specializing in complex trauma, including a focus trauma-informed practices within child-serving settings; trauma assessment and evaluation; dissociation, resilience, strengths and protective factors.  She has published, lectured and trained extensively in these areas. 
Dr. Tracy Fehrenbach is a clinical psychologist and assistant professor with the Mental Health Services and Policy Program at Northwestern University's Feinberg School of Medicine and the Co-Director of the Center for Child Trauma Assessment, Services and Interventions. Dr. Fehrenbach leads the Center's activities within the areas of juvenile justice and health disparities. She has dedicated her career to clinical work and research that promote healing for people impacted by trauma. In the role of Principal Investigator, she currently oversees the evaluation of one national and one international program for justice-involved youth. She is a co-developer of the Child and Adolescent Needs and Strengths (CANS)-Trauma version and is passionate about the culturally sensitive and meaningful application of both trauma-informed assessment and intervention. Dr. Fehrenbach also enjoys teaching and training on these topics and is always eager to learn from others in the field.
"So poignant and powerful! Thank you."
"This is such an insightful story. I see some similarities in the behavior of this man and the little girl from ReMoved. These stories bring out so much emotion its amazing. thank you for all the time and effort every one has put into them."
FACILITATOR'S GUIDE & DISCUSSION QUESTIONS
ROLE-SPECIFIC DISCUSSION QUESTIONS
90 MINUTE SCREENING AGENDA SAMPLE
RACE, CULTURE, AND TRAUMA GUIDE
SCREENING POWER POINT SAMPLE